£

20.00
Luxury Train Notecards: Pack of 8 with envelopes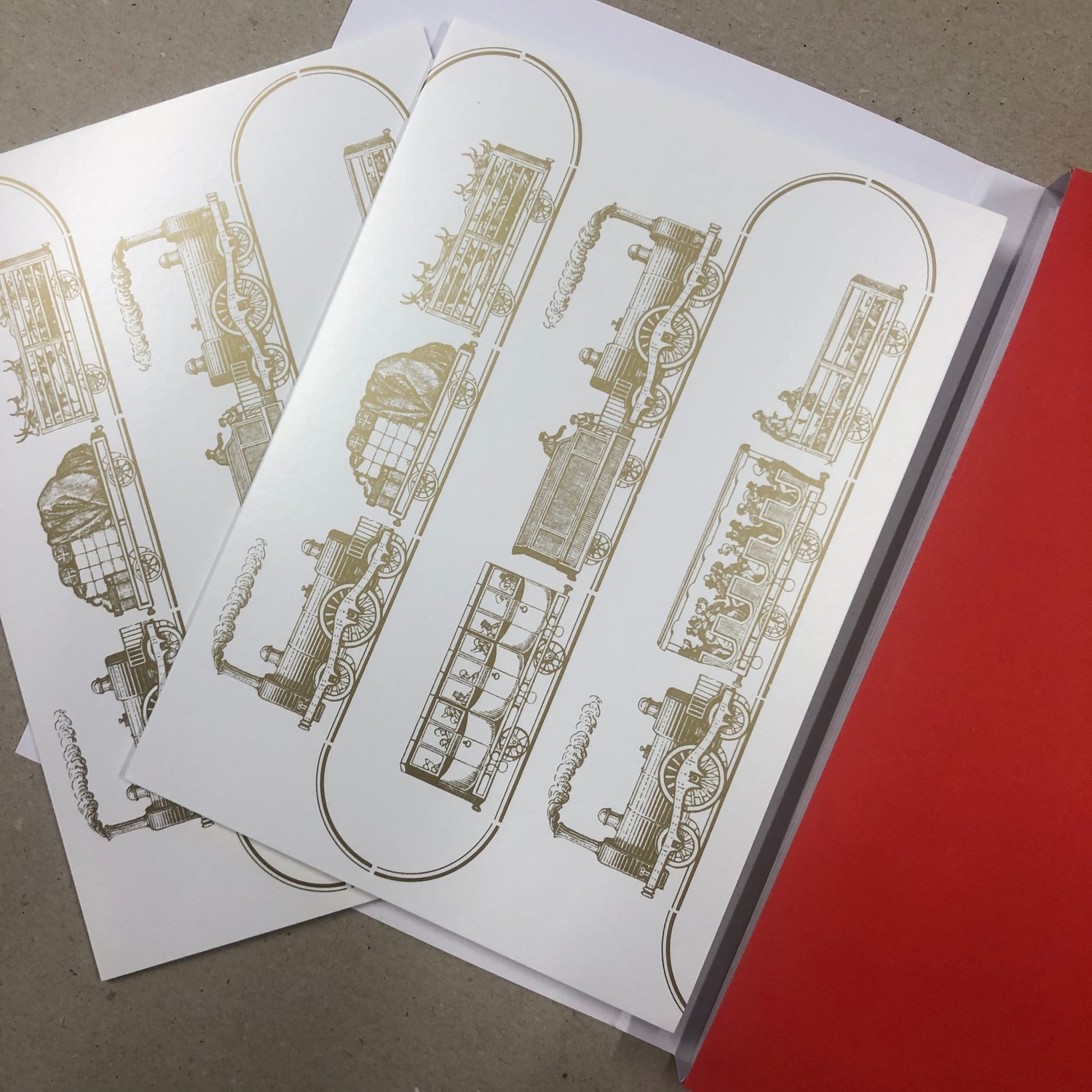 These beautifully designed cards are inspired by the scintillating treasures to be found in our collections.
Created by world-renowned designer, David Pearson, they are inspired by printers' ornaments and found words from our specimens books, and by our beautiful wood type archives. Each pack contains 8 note cards and envelopes and are blank on the inside.
All proceeds go towards caring for our unique library collections.
David Pearson is a graphic designer and teacher. He runs his own studio which specialises in print design where typography is the principle form of expression.
He has been listed as one of Britain's top 50 designers by the Guardian and in 2015 David was appointed Royal Designer for Industry, the highest accolade for designers in the UK.